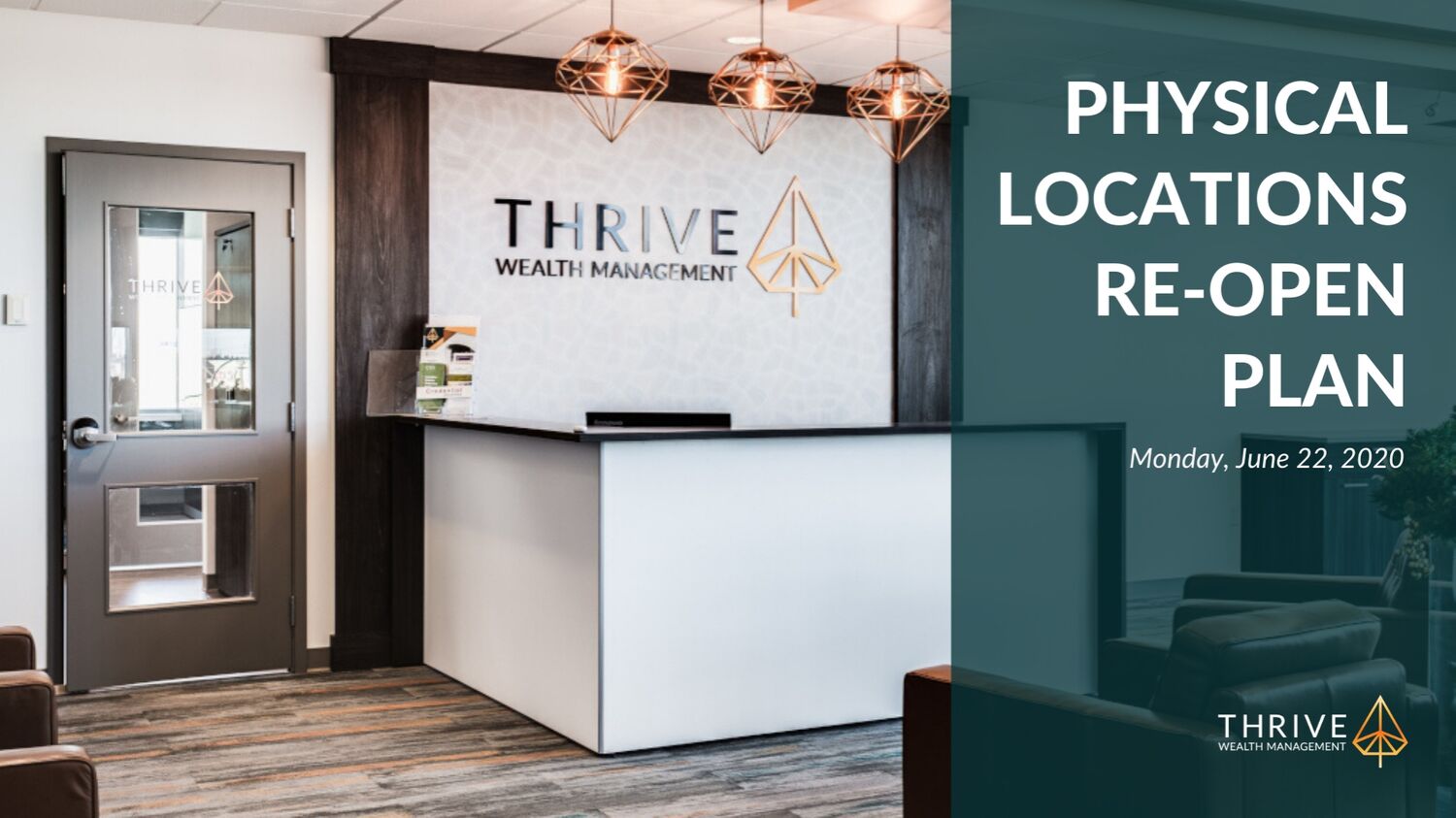 Read More
Tags: covid-19, coronavirus

To our valued Thrive clients
The World Health Organization (WHO) has declared COVID-19 a global pandemic. Nations and provinces have declared states of emergency to slow the spread of COVID-19 giving time and space to our health care system. In light of these factors Thrive and our partner Credit Unions are looking to do our part in preventing further transmission. This has guided Thrive's decision to limit in person interaction as much as possible. We are continuing to support our clients through secure virtual service delivery while practicing social distancing.
Secure Virtual Service Delivery
Our team remains fully operational to personally and securely serve you virtually. We are happy to serve you securely through phone, email, or online video meetings. Visit our website for Advisor Information or to Contact Us.
In Person Service Delivery Suspended - (effective: March 18, 2020)
We have ceased in person meetings to the greatest extent possible, temporarily closing physical locations. In times where face-to-face transactions are required, we may make specific/tailored arrangements, while still practicing social distancing and safe hygiene. Please expect us to ask more questions about health, recent travel and safe ways to do business.
World Markets
World markets continue to exhibit substantial volatility as new developments surrounding COVID-19 unfold. To discuss your specific financial situation, please connect with your Thrive Advisor for a conversation and guidance.
Financial Supports
COVID-19 is having financial impacts in many ways including cashflow for households and businesses. Thrive, and our Credit Union partners, understand the worry our clients and members may be feeling, especially as it relates to your money. If you're facing financial challenges as a result of COVID-19 or the economic downturn, our Credit Union partners are here to help. Please reach out to your Credit Union directly, or to your Thrive Advisor, and we can help you connect with your Credit Union.
Stay informed, stay well
There is lots of information out there, some true – some not, regarding COVID-19. To help stay well informed here is a list of links to credible government sources:
We are continually monitoring the situation and will provide updates to clients in real time with access to expert advice. What matters most in times like this is looking out for each other.
Sincerely,
Jill Huls
CEO, Thrive Wealth Management
Read More
Tags: covid-19, coronavirus