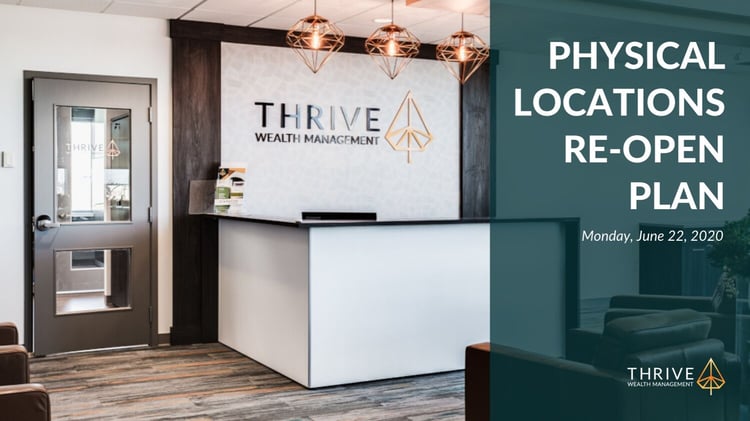 RE-opening plan
As of Monday, June 22 we have began allowing in-person meetings within our physical branches in alignment with the re-opening plans for Saskatchewan.
While we are open for in-person meetings, some of our branches have reduced staffing and some will not be physically staffed for walk in appointments. For this reason, along with your health and safety in mind, we recommend that you call ahead to make an appointment to visit any of our locations.
Locations currently open by appointment only (no walk ins) include:
Assiniboia
Moose Jaw
Lanigan
Kensington
8th Street in Saskatoon
It's difficult to know how COVID-19 will impact our service delivery into the future. We will continue to monitor the situation and guided by the Saskatchewan Health Authority and Government of Canada, may adjust our service delivery plans as circumstances change.


Your Health and Safety
Your health and safety is our priority and we have taken the following steps to ensure that in-person meetings are conducted based on Saskatchewan Health guidelines:
Safety guidelines are posted within physical locations
Hand sanitizer will be available
Signage to direct traffic flow will be posted
All interactions will be conducted with the required 2 metres of physical distancing
There will be no physical contact with Thrive employees and no sharing of documents or items during meetings
E-signatures will be used unless a wet signature is required
All documents will be emailed
No food or beverages will be served
Each meeting area will be cleaned and sanitized prior to your visit
Booking an In-person Meeting
We are looking forward to reconnecting in-person to talk about your wealth goals using a thoughtful and safe approach so we recommended that you call ahead to make an in-person appointment. When you call to book an appointment, your advisor will:
Go through a health questionnaire with you. If there are any concerns for your health and safety or you do not wish to answer the health questions, a virtual meeting will be arranged.
Ask you to arrive just before your appointment and call when you are there.
What Can You Do?
We all have a role to ensure that COVID-19 doesn't spread. We ask that you observe the health and safety measures that are in place during in-person meetings. If you have a meeting booked and become ill, please reschedule. We will be glad to arrange a virtual meeting or an in-person meeting at a later date. Here's some visual resources to help you and those you interact with stay safe:
Thrive Health and Safety Guideline
Government of Canada Resources
Other Ways We Can Connect


Virtual Meetings
Our first and preferred method of meeting with you face-to-face is through a virtual call. Our advisors can do almost anything in the virtual setting that they can in an in-person meeting.
Phone
You can always pick up your phone and give us a call.
You can contact your advisor directly - FIND MY ADVISOR
Call us at 1-833-5-THRIVE
Online
Visit us at www.thrivewealth.ca and fill out a Contact us form.