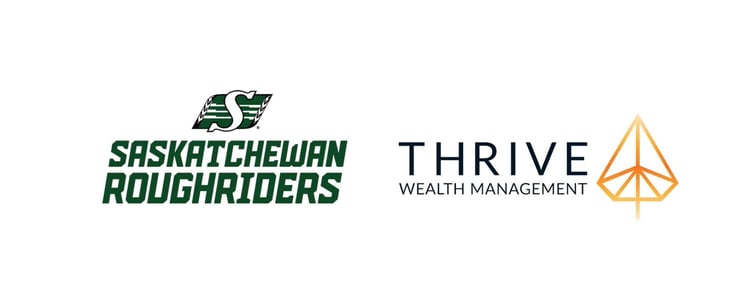 We're so excited to announce that we've teamed up to be the exclusive wealth management partner of the Saskatchewan Roughriders, with the introduction of the new Thrive Wealth Suites.
Like the Riders, Saskatchewan is our home.
Although our industries might be different, our goals are the same and that's to build strong communities. For Thrive, you – our clients – are at the heart of everything we do. Season after season, we've seen the same ring true for the Riders, with the fans being at the heart of everything they do. With such a strong commitment to our province and connection to community, it really was a natural partnership.
Through this 4-year partnership, we're here to support Rider Nation – supporting the growth of our province, and to help the home team - and the best fans around - achieve their goals.

Go Riders Go!