Plainsview Credit Union is excited to partner with and appoint Thrive Wealth Management to manage their wealth management and advisory business. Thrive is a Credit Union owned, independently managed company set up to offer the best in investment planning and financial advice to Credit Union members.
Thrive will continue to offer the same face-to-face service to which you have been accustomed. The new Thrive Wealth Management Wealth Specialist will be Corinne Kadin, who will continue to cover Emerald Park as well as the entire Plainsview branch network and region.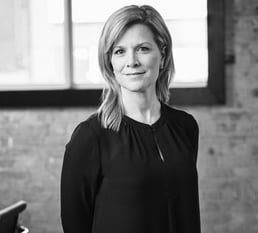 Corinne has nine years experience in the wealth advisory business and she is well equipped to help you with all your investment planning and wealth related needs. Her passion is to provide holistic financial advice to ensure clients are able to achieve their goals. To develop a holistic investment plan, Corinne and her team of Advisors, Protection Specialists, and Certified Financial Planners will approach your situation by planning around your specific wealth goals and dreams. The Thrive team will continue to ensure your financial plan reflects the needs of you and your family.
Thrive Wealth Management will work with members to help achieve their financial goals and will be available for advice when needed.
For more information: